Besides some of the wellknow goodies served during Christmas in Germany, such as Stollen, Glühwein and Lebkuchen, it appears that many Christmas traditions originated in Germany.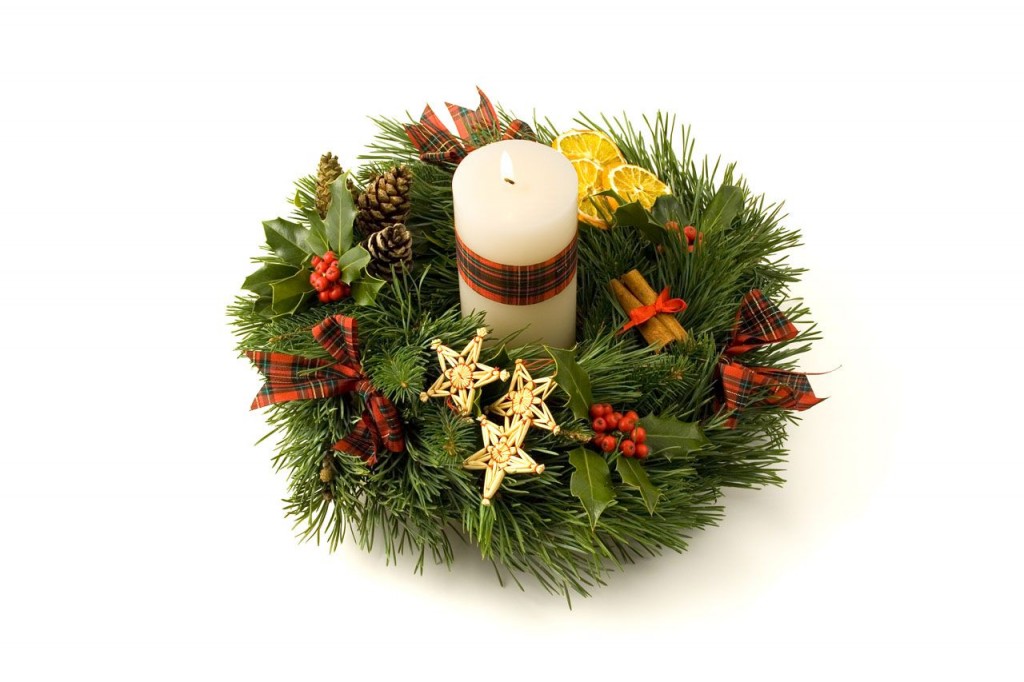 Stollen is a type of 'fruit' bread that was originally called Christstollen because it symbolized a swaddled baby Jesus. Since the 13th century it has evolved into a lighter type of sweet bread baked with butter, raisins and lemon zest. You can find a stollen recipe here.
Glühwein is a spiced red wine that is heated before serving. If you want to serve the body & soul warming beverage you can try out this Glühwein recipe.
Lebkuchen dates from the 14th century and is a type of gingerbread made with spices such as cinnamon, cloves, nutmeg, ginger, cardamom, coriander, and anise. The dough is prepared without yeast and sweetened with honey. Here's a Lebkuchen recipe.
Did you know that the Christmas tree is another tradition that originated from Germany? Remember that song: "Oh Tannenbaum"?  Find more Christmas tree history here.
The German Santa Claus or Sankt Nikolaus is also called 'Der Weihnachtsmann' (Father Christmas). He brings gifts in the late afternoon of Christmas Eve (December 24th) and when people return home from church they find the presents under the Christmas tree.
Click here for another German Christmas resource.